Let's consider infection control!‐What can we do?‐
About Transparent Mask(Thor Mask)

【NOTE】
The content of this article is as of May 9, 2020 (Sat). Please note that research performed after that may alter certain content of this article.

Please use and share the how-to instructions of Transparent Masks for non-profit/non-business use only

Medical verification has not been performed on these handmade transparent mask introduced in this document. Please keep the possibility of infection in mind while using it as one alternative.
---
【Introduction】
The COVID-19 is rampaging throughout the country. In these times, many interview come with sign language interpreters, and "transparent" masks are also attracting media attention.
There are currently 2 ways the COVID-19 is said to spread, which is the "Spray Infection" and "Contact Infection". Presently, it is considered that there is no "air infection" that is transmitted by inhaling a virus that floats in the air. Can masks prevent COVID-19 infections in the first place? Unfortunately, masks have limited protection against infection. With the exception of medical N95 masks, most mask filters have a particle size larger than the new COVID-19 particle size of about 0.1 μm (0.000001 m). Additionally, the viruses may get in through the gap between the face and the mask. However, with its possibility to catch droplets of cough and sneeze, wearing a mask has the effect of reducing the risk of droplet and contact infections.
---
※Additional Information
Spray Infection: Cough, sneeze, etc. (droplets) of the infected person causes the virus to be released along with saliva, and victims can infect the virus by inhaling the virus through their mouth or nose.
Contact Infection: Infected person covers his/her cough, sneeze with his/her hand, touch the surrounding objects such as doorknobs or the straps of trains or buses. Victims touch the same objects, and is infected by touching the nose or mouth with hands or rubbing your eyes
---
It is said that 30~50% of COVID-19 infected individuals are asymptomatic even if infected, so it is important to note that masks are mainly used to prevent others from being infected, not to protect themselves from infection. Although it is important to wear a mask, it is important to take measures against infection such as diligent hand washing, disinfection, and avoiding overlapping of three "close" environments (closed space, closed scene, close to people).
---
※Additional Information
Closed space: closed space with no ventilation
Closed scene: Conversation with close distance (2 meters)
Close to people: Close to people
---
In these situations, how should the transparent mask be handled? Transparent masks called "Lukamy" were manufactured and sold, but is now discontinued.
http://www.netmelon-inc.com/product_lookatme.html
Although transparent masks can be expected to reduce the risk of Spray and Contact infections to some extent, it is necessary to recognize that they have a limited effect of preventing infections like ordinary masks.
There is a face shield as a similar product, and due to lack of supplies, many methods of making using clear files etc. have been introduced. However, there are still few handmade transparent masks. With the information shared from the individual who developed it, this will introduce how to make transparent masks (with paper pattern). Please also see the comments from the creators. In addition, two Deaf people will also give a picture of the transparent mask (Thor Mask) actually worn, a feeling of use, and an actual use example.
---
【How-to Instructions・Paper Template】
・How-to Instructions・Paper Template (Full-size paper pattern: A4): PDF link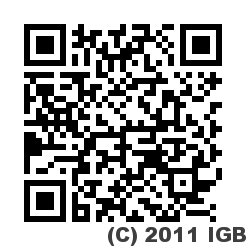 ---
【From the Creator】
Due to the epidemic of the Covid-19 infection, there has been a strong demand for the use of masks. Masks are very important to protect yourself and your family, friends, and others around you.
However, for people (and children) with hearing impairment who use movements of the mouth as one of the means of communication, masks that obscure visual of mouth can be an obstacle. In fact, I hear from hearing impaired people, sign language interpreters, Deaf counselors, and deaf school teachers that they feel that communication is difficult due to the use of masks. At the same time, I heard that many were worried about having to remove their mask for communication.
Choosing between the safety of your life or smooth and accurate communication…This should not be something that needs to be selected, and both should be obtained. If I could reduce such anxiety and confusion … The transparent mask was devised with that in mind.


This mask is by no means a panacea to prevent infection. However, there are some advantages. One is that it can be made with inexpensive materials that can be purchased at 100-yen shops, etc., and with familiar tools that can be found in any home. Another advantage is that there is no need to sew, and the production time is as short as 30 minutes. In addition, it folds down into a small size, making it excellent for carrying, and above all, the number of objects that obstruct the front of the face has been reduced and "transparent" as possible.
On the other hand, unfortunately, I think that this transparent mask is only a substitute until a better mask appears. Not only the Covid-19 infectious diseases, but various infectious diseases will continue to arise and spread. In such situation, it is necessary to develop a more effective and safe mask suitable for the hearing impaired. We hope that such mask will be created soon so that the Deaf and people around them can communicate with each other without having to make that decision of taking off their mask.
---
【State of use】
NPO Information Gap Buster Internship
Japan Hearing Impaired Public Service Council Steering Committee, Kanagawa Prefectural Federation of Deaf. Is active member of the Deaf community, loves Ikura (sushi) and mother of one.









---
【Cases of drugstore use】
・Masaki Yoshida (Deaf, Pharmacist)
NPO Information Gap Buster Chair
Person in Charge: Sign Language Medial Interpreter Promotion Project
Lover of coffee, and hobby is sauna visiting (currently stay home…)
I work as a pharmacist at a dispensing pharmacy in Kanagawa prefecture. Recently, with the rise of Covid-19, almost all staff and patients are wearing masks. Everyone understands me at work, and will remove their mask when talking to me, but it is very difficult for patients. In addition, we often hear from patients with hearing disabilities who need sign language to communicate that they are while unavoidable, it is difficult to communicate with masks on.
During such situation, I learned about this handmade transparent mask (Thor Mask), and would like to introduce an example of how we actually use. Although the effects of ordinary masks are limited, it can be expected to reduce the risk of Spray infection and Contact infection to some extent. This handmade transparent mask should be treated with the same care when used. A face shield is fine, but it looks like a new type of mask designated for Covid-19, and may intimidate the feelings of patients. Therefore, I think that it is necessary to use it properly according to the situation. At the same time, it is necessary to take measures such as frequent hand washing, disinfection, and ventilation of the room. First, disinfect the transparent mask with alcohol and then wear it. Masks with nose pad will feel more closely attached to the face, closing gaps.
Front
Side
Dispensing pharmacies have a transparent partition on the counter, as shown in the photo, to allow patients to take sufficient distance. Similarly, when dealing with deaf patients with hearing impairments, we use sign language while wearing a transparent mask and keeping a sufficient distance depending on the situation. It was well received because they can see the movements of my mouth and understand what I was talking about. For patients who are accustomed and have hearing impairments that require sign language, some patients are able to communicate well even with a mask covering the mouth. On the other hand, there are people who strongly require visual movements of the mouth, so this is really a case-by-case approach.
Patients with suspected infections are asked to wait outside the pharmacy, wearing face shields, goggles, and gloves while waiting. At that time, if you are not deaf, you can communicate by telephone. Patients with hearing impairments who need sign language will be able to respond by sign language via video chat or window glass using a pharmacy tablet. I believe it is necessary to properly balance the aspects of providing information properly while taking all measures against infection according to the situation of various sites.


It is wonderful that sign language interpreters came to be used at the press conference, but what is the current situation of infection prevention measures for sign language interpreters, including those in the medical field? Looking at various reports, I feel that the focus is limited to wearing a mask all the time. These are tough time for medical personnel, sign language interpreters, and deaf person counselors who are responding to those with hearing impairment. In order to properly support you, you need to perform each role while protecting yourself as self-advocacy. Although this handmade transparent mask is an alternative, I think it could be one of the many choices given the lack of supplies. It may be important for each and every one of you to think about the best response in a variety of situations, with sufficient knowledge of infection control.
The transparent mask helps to eliminate the barrier in terms of direct issue, but is that the only problem? As an indirect barrier, those with hearing-impairment usually live in a situation where vocal information is out of scope. Nowadays, everyone is running out of space due to the Covid-19 whirlpool, and there is a concern about how far they can cope with people with hearing impairments. I think it's important for each of us to think about what you can do.
We sincerely hope that the Covid-19 will be terminated as soon as possible.
---
【Comment from former member of the House of Councilors Michiyo Yakushiji】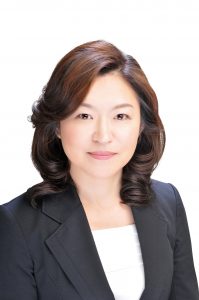 The Covid-19 infection is a terrible disease that divides people from one another and eats not only the body but also the heart.
Only a mask, I thought that will bring no change to the world of a person with no deafness, but what is the reality? Recently, I often see scenery like this. A young man shopping at a convenience store is wearing earphones. At the cash register, an employee of the shop asks to check something, but the mask does not let the other person hear. In the end, the cashier removes the mask to deal with it. In addition, since the facial expression is not visible, it is often the case that the other person's thoughts are not communicated and causes miscommunication. Even we, to hear, have found it difficult to cross the wall of this mask. Furthermore, if you have a hearing impairment that uses sign language or oral-reading, whose mouth shape and facial expressions are part of words, as communication methods, you may find that daily life is extremely challenging.
At such times, it is important for each individual to pull out wisdom and contribute to society by doing what they can. It will be a waste if this transparent mask (Thor Mask) is only used as a tool to overcome obstacles. I hope that it will be a tool to connect the hearts of the people who have been divided in the Covid-19 crisis, and to heal our eroded hearts.
---